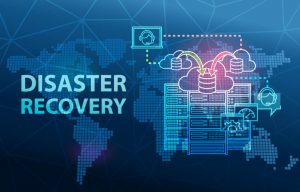 What do you do when your information technology stops working? Use a Disaster Recovery plan!
Businesses large and small create and manage large volumes of electronic information or data. Much of that data is important. The impact of data loss or corruption from hardware failure, human error, hacking, or malware could be significant. A plan for Disaster Recovery of electronic information is essential.
An information technology Disaster Recovery plan (IT DRP) should be developed in conjunction with the business continuity plan.
Priorities and recovery time objectives for information technology should be developed during the business impact analysis. Technology recovery strategies should be developed to restore hardware, applications, and data in time to meet the needs of the business recovery.
Upgrade your internal backup strategy and additionally protect your data by an offsite backup to have more than one safety net if things go wrong.
Offsite-Backup to a secure, Toronto Data Center.
Simple setup, effortless operation, for your good sleep.