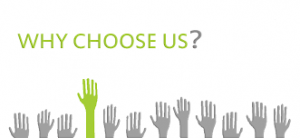 We, at Rebel Networks, offer a wide range of web-based information technology services to our clients – including the planning and creation of a web presence, providing needed software applications, and hosting and maintaining the website. We aim to consolidate and streamline a customer's Internet operations and to offer a single point of contact for an array of services.
Our company has been a leading Web Hosting provider since 2004. With more than 10 years of experience in the industry, we recognize the increasing demand for high-quality web services at a valued price.
More than ever, small and medium-sized businesses are facing the challenge of creating a successful presence on the internet. We understand that IT may not be everyone's area of expertise and that budgets can be very limited. Our solutions are designed while keeping these parameters in mind.
So what does this all mean…
In Rebel Networks, Inc. We adopt the "best practices" of the flourishing global IT industry to create unique case studies which provide complete end-to-end solutions for businesses.
From helping companies integrate customer-centered strategies and newly emerging technologies into innovative e-business models … to developing multi-channel solutions that coordinate these new channels, Rebel Networks is there every step of the way helping our clients redefine their businesses, differentiate themselves from competitors, and reshape their industries.